Get Guaranteed Job Placement Services
in highly reputed companies in US and Canada
Azure is a reliable and secure cloud platform that offers a wide range of services to help you get started quickly and easily. 
HTML is the fundamental language for creating webpages, and with some training, you can learn how to create your own website from scratch.
Kubernetes is a container orchestration tool that allows you to manage and deploy your applications inside of containers.
Are you looking for a c++ training course that will help you learn the basics of this programming language? If so, you're in luck.
Java is a programming language that is used by millions of developers all over the world. It has become extremely popular because it is easy to learn and use, while also providing powerful features
Know About Best Online Learning Platform
As a Leading IT Training Company, we offer Business Analyst, Quality Assurance and many other IT training that can help shape your Career. Not only this, we offer Job Placement Assistance so that you become part of the industry after you complete your training.
Get a free Demo before you even start learning anything with us
Our Students got Placements in Fortune
500 Companies in the World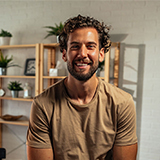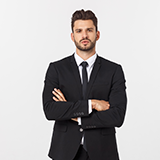 Everyone Deserves The Chance
To Learn With CheckMate IT Tech