Become a part of the market with
Welcome to Checkmate IT Tech
Your gateway to a successful IT career! We take immense pride in being your reliable partner, offering comprehensive 100% placement assistance services that encompass every step of your journey, from training to placement. Our commitment goes beyond just finding you a job – we stand by your side until you secure that perfect position.
Operating across the United States, Canada, UK and Ireland. Checkmate IT Tech has forged strong connections with an array of prestigious companies that significantly enhance your career prospects. Our network includes esteemed names such as Royal Bank of Canada (RBC), TD Bank, Scotiabank, Bell Canada, Bombardier, Suncor Energy, Magna International, Loblaw Companies Limited, and Manulife Financial etc. This extensive network ensures that we are well-equipped to connect you with the best opportunities in the industry.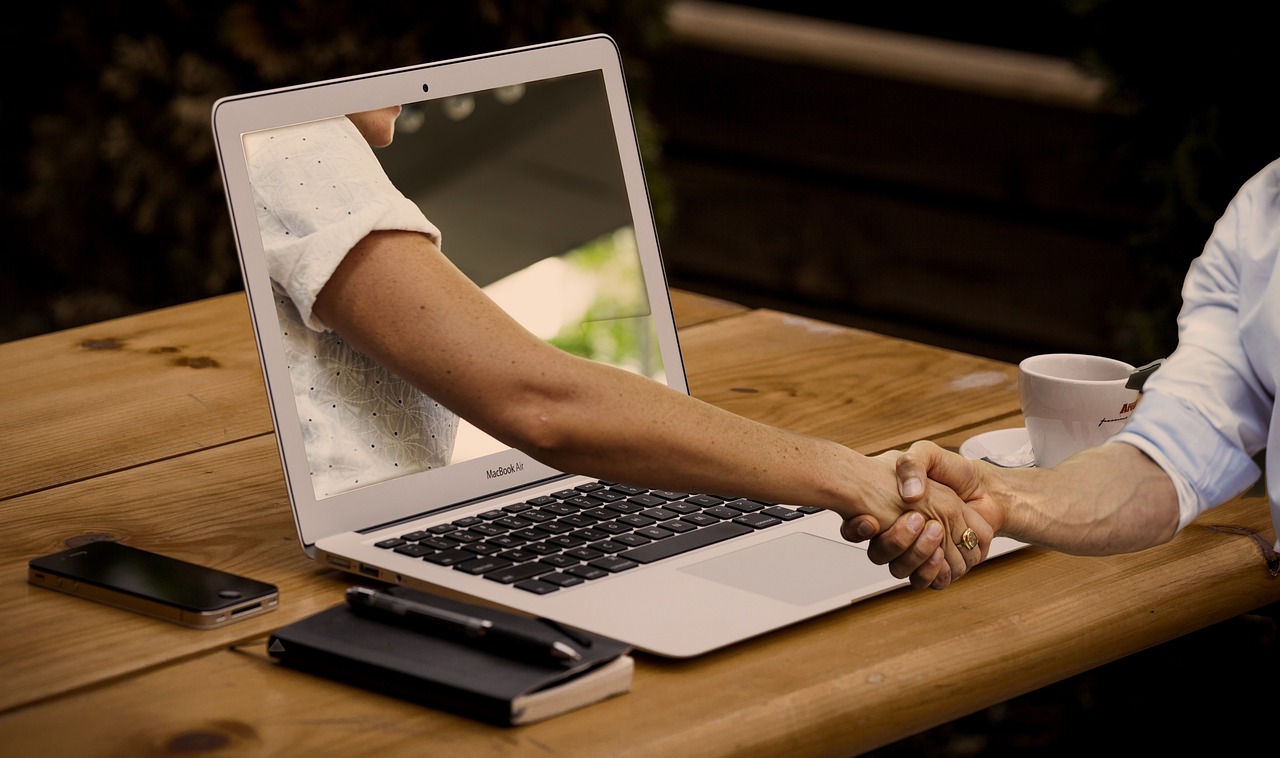 Our reach also includes state-level initiatives and a variety of industries, such as US healthcare projects, alliances with the States of Pennsylvania and Florida, insurance firms like Sunlife, retail behemoths like Starbucks and Walmart, pharmacy corporations, and prestigious companies with headquarters in the UK and Ireland. Our global alliances include well-known firms from the UK like XYZ Tech Ltd and ABC Solutions in Ireland. Our comprehensive strategy includes professional grooming, interview practice, and skill development to make you a standout applicant for the global job market.
How does the process work?
Introduction:
Welcome to Checkmate IT Tech! We provides an overview of your commitment to supporting clients throughout their journey to a rewarding IT career.
Initial Consultation:
We understand our clients' career goals, skills, and preferences during an initial consultation. This sets the foundation for personalized guidance.
Accessment:
We evaluate the client's skills and experience to identify strengths and areas for improvement. This assessment aids in creating a tailored plan.
Goal Setting:
Collaboratively set achievable career goals and aspirations. This ensures alignment and a clear roadmap.
Skill Development:
We provide comprehensive IT skill development to our candidates, equipping them with the latest industry knowledge and hands-on experience to excel in their IT careers.
Training Delivery:
Our training program not only equips candidates with valuable skills but also offers placement assistance, guiding them towards securing rewarding job opportunities in their chosen field.
Progress Tracking:
Progress tracking involves monitoring and assessing an individual's or project's development over time, enabling better evaluation of goals and outcomes and making informed adjustments to improve performance or reach objectives. It provides valuable insights and data to ensure efficient and effective progress towards desired results.
Download:
We can assist candidates in gaining certifications by offering targeted training programs that cover certification requirements and providing access to practice exams and expert guidance throughout their preparation process.
Portfolio:
We guide our clients in crafting effective resumes and portfolios that showcase their skills and experiences.
Job Search Strategy:
We explain the strategies to our employ to match clients with suitable job openings. This might involve leveraging your network, partnerships, and targeted job searches.
Interview Preparation:
We provide domain-specific knowledge, market knowledge, presentation knowledge, Capstan Projects and Interviews questions to our clients. Step by step we drive them from training to the placement.
Company Connections:
Our network includes esteemed names such as Royal Bank of Canada (RBC), TD Bank, Scotiabank, Bell Canada, Bombardier, Suncor Energy, Magna International, Loblaw Companies Limited, and Manulife Financial etc.
Job Offers:

After assessing your client's skills, goals, and preferences, our team actively searches for job openings that align with their profile. You leverage your extensive network of partner companies and organizations, such as RBC, TD Bank, and others, to identify suitable positions.
Acceptance & Onboarding:

Once our client receives a job offer, we guide them through the acceptance process. This includes reviewing contracts, salary negotiations, and ensuring a smooth transition into the new role. You're there every step of the way to ensure your client is comfortable and confident in their decision.
Transition Support:

Before their first day on the new job, we offer transition support. This includes advice on what to expect during the initial days, how to integrate into the team, and strategies for adapting to the new work environment.
Download: 
We provide mentorship to help clients navigate challenges, make informed career decisions, and set long-term goals.
Career Advancement:
Our ongoing support also includes helping clients plan for their long-term career growth. This might involve setting goals for promotions, acquiring new certifications, or branching into specialized fields within IT.
On-the-Job Assistance:
We provide ongoing on-the-job assistance to help you navigate workplace challenges, foster professional growth, and achieve long-term career goals. From troubleshooting support to mentorship programs and skill refreshers, we're here to ensure your success in the ever-evolving IT industry."
We have a strong track record of placing people in numerous IT-related industries with success. Business Analyst (BA) and Quality Engineer (QA) to Data Analyst (DA), Data Science (DS), Cybersecurity, Python Programming, Machine Learning, AWS, Azure, Agile environment, PMP certification, Java Developer, Full Stack Developer, System Analyst, kotlin Programming, Linux Administration, Machine Learning (ML), Developing Magento. Our candidates have landed jobs in a variety of industries after completing training in Net Core, Microsoft Dynamics 365, Mobile App Development, Network Engineering, and Security. It's not just about finding you a job at Checkmate IT Tech; it's also about creating a path to your career objectives and being your unwavering partner until you do. Your success in the IT industry is ours.
Checkmate IT Tech transformed my career! The Data Science course was exceptionally comprehensive, and the placement assistance was unparalleled. The guidance I received not only improved my technical skills but also prepared me for real-world challenges. Thanks to them, I secured a rewarding position at a top tech company.
Enrolling with Checkmate IT Tech for their Cybersecurity program was a game-changer. The hands-on training and practical projects gave me confidence in my abilities. Their industry connections landed me an incredible job in a field I'm passionate about. I can't recommend them enough!
I had the pleasure of learning Python and Machine Learning with Checkmate IT Tech. Their instructors are experts, and the curriculum is up to date. What sets them apart is their commitment to job placement. With their guidance, I'm now applying my skills as a Machine Learning Engineer.
My journey from novice to proficient Business Analyst was made seamless by Checkmate IT Tech. The BA course was intensive and insightful. The placement support I received paved the way for a role at a major financial institution. I'm grateful for the opportunity!
I wanted to switch careers to QA, and Checkmate IT Tech made it possible. The QA training equipped me with industry-standard practices. The team's unwavering assistance led me to a QA position at a prominent software company. Thrilled with the outcome!
Aspiring to specialize in cloud services, I joined Checkmate IT Tech. Their AWS and Azure courses were incredibly detailed. The placements team opened doors for me, and now I'm a Cloud Solutions Architect at a leading tech firm. Thank you for shaping my career!
Agile and PMP courses at Checkmate IT Tech were spot-on. The trainers brought real-world scenarios to the classroom. The placement process was tailored to my expertise, and I'm now managing projects confidently as a certified PMP.
Checkmate IT Tech's Data Analytics course was a revelation. Learning complex concepts was made easy, and the hands-on projects were enlightening. Their placement support secured me a coveted role as a Data Analyst, and I couldn't be happier.
My Machine Learning journey with Checkmate IT Tech was incredible. The instructors' depth of knowledge was impressive. With their guidance, I'm now contributing as a Machine Learning Specialist in a research-oriented company.
Choosing Checkmate IT Tech for Python programming was the best decision. The course was structured logically, and the practical exercises were invaluable. Their placement connections helped me land a Software Developer role that aligns perfectly with my skills.
Fill in the form and start the journey – we are waiting for your success.